Services
Job Seekers
We believe in empowering our employees to deliver and perform in a manner.

Operations - Financial Support

GNSA enables their clients to move their focus away from non value added transactional activity, leaving them free to do more with their core businesses. We provide customized delivery and management of customer mission-critical financial support services.

PAYABLES MANAGEMENT


We provide you with the advantages of a cutting edge platform & skilled staff without having to invest in these. We provide industry best practices leading to reduced discrepancies and greater financial control on payables which finally translates into enhanced profitability. We have a strong end use system developed in-house which provides data to the legacy system. We have skilled staff who are trained and have a sound knowledge on Oracle Financials & SAP.
Activities that form the core of our payable processing are -
Invoice/Claim verifications
Invoice/claim booking
Reject management of claims/Invoices
Resolution of billing disputes
Vendor Help desk
Fixed Asset Accounting
Lease Accounting
Provisioning
Statutory Reporting & Compliance
FIXED ASSET MANAGEMENT
Managing the Fixed Assets of your business is not purely about depreciating & valuing them. It can be a daunting task when you have a huge Inventory spread across locations. Tracking them, managing their lifecycles, reporting on their status to senior management, compliance officers could be a big challenge especially for corporates.
GNSA has the capability to manage the entire FA Lifecycle.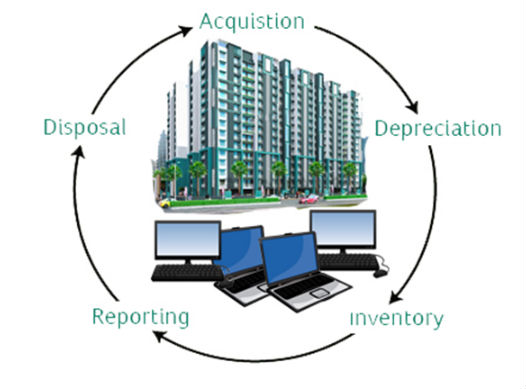 By automatically tracking every step we will enable you to confidently manage the FA lifecycle from Acquisition to Disposal.
We can exercise Acquisition control by Tracking -
Customise your barcode labels/stickers to itemise your assets across locations.
Use state of art Barcode Readers to track Assets across locations.
Capture unique asset identifiers like make, asset serial no.
Control & reconcile from a central location.
Investigate/ Track & eliminate stolen/lost assets
Verify your Fixed Assets from time to time
Run your Fixed Asset Register at will
We can depreciate your assets the way you want
Estimate Life of Asset
Accelerate depreciation
Forecast your depreciation
We can handle Disposal -
Receipt Accounting for Sale.
Calculate Profit/Loss on disposal
Handle Write offs/Value Reductions
We can add value thru special activities like
Handle transfer of Assets from one location to another.
Split & Merge Asset Line items
PROCUREMENT OPERATIONS
We offer a unique set of procurement outsourcing capabilities to help organizations gain maximum control over spend and achieve deep sourcing savings. GNSA brings deep expertise across a wide range of categories and services, using cutting edge tools, technologies, information, and well-integrated processes. We offer end-to-end solution and domain expertise in this area to ensure world-class execution and delivery.
Bid preparation & Bid exceptions
Vendor Document fulfillment
Vendor Due Diligence
Rate cataloging
PR & PO operations
PO Help Desk
DOCUMENT MANAGEMENT
Information is of use only if it is available on time. We provide excellent service and manage your data which is digitized, indexed sorted, stored, archived and can be retrieved by various people at ease.
Inward Mail handling
Digitising & Barcoding
Indexing
Archivals & Retrievals
Printing
Despatch & Rendition